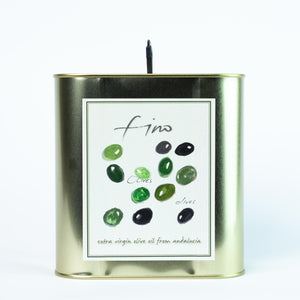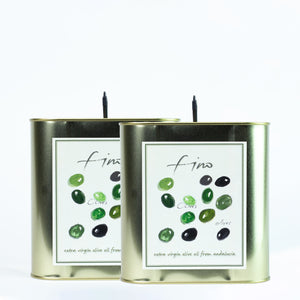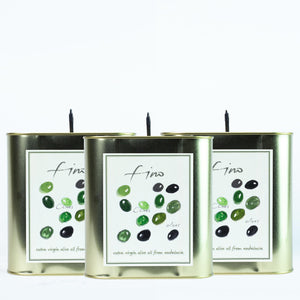 "LOVE THIS OLIVE OIL AND ALWAYS BUY THE TIN AS IT LASTS FOR AGES"
"THE BEST OLIVE OIL I'VE EVER HAD AND SUCH SPEEDY DELIVERY"
"WE HAVE BEEN BUYING THIS OLIVE OIL BY THE TIN FOR YEARS NOW - WOULDN'T USE ANYTHING ELSE!"
The Village Olive Oil is a delicious smooth extra virgin olive oil produced from a blend of olives grown in and around the village of Casarabonela in Southern Spain where they are ripened by endless long days of sunshine. Great for drizzling on salads and fab for adding a touch of the mediterranean to your cooking - a must have in the kitchen.
Buying The Village Olive Oil in a tin is the perfect way to ensure you always have "on tap" top ups - as your bottle empties grab the tin and refill it - just don't forget to order your next tin when you get to the bottom!
If you don't have a Fino bottle and would like one to decant into do just send me an email and I will be more than happy to pop one in with your order.
Tins are recyclable.
(2022/23 harvest)